07/06/2021
Lumipol Group acquires Fire Lion Global
Back to overview
Fire Lion Global is the newest member of the Lumipol Group. The acquisition strengthens Lumipol's position and product offering in the global fire fighting systems business. Fire Lion is a leading manufacturer of foam pumps and has worldwide sales activities. With Vancouver, Washington state (United States) as centre of their activities, the acquisition of Fire Lion is also a great expansion of the geographical presence of the Lumipol Group.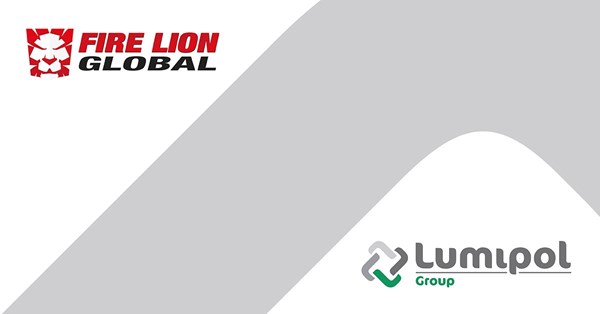 International growth
Within Lumipol Group, Fire Lion is a exciting addition to the portfolio of products of WB Firepacks, specialist in pump sets for fire fighting systems. WB Firepacks and Fire Lion have been working together for years in the field of foam pumping solutions. With the acquisition, Fire Lion becomes a wholly owned subsidiary of WB Firepacks. "We can now serve our customers even better as a complete provider of foam pumps and systems while making use of Fire Lion's global network. With the addition of Fire Lion to our group, we now also have an industry in the United States. The acquisition strengthens our geographic coverage of activities and our ambitions for (international) growth", says Tom Krieckaert, CEO/Managing director at Lumipol Group.
Ready for the future
Tom Reser, Founder of Fire Lion: "I am proud that Fire Lion can continue to grow under the wings of the Lumipol Group. This step offers long-term continuity and I look forward to an intensive collaboration with WB Firepacks." Tom Reser remains involved in the development of Fire Lion's business through the application of his broad knowledge and experience. The overall management will be in the hands of Köksal Koçakoglu, managing director of WB Firepacks and HSA Firepacks GmbH.
About Fire Lion Global
Fire Lion Global is active worldwide as a supplier of foam pumps and foam pump systems. Fire Lion's foam pumps are characterized as simple, easy to repair and robust. Fire Lion pumps are UL Listed, FM Approved, ISO registered and CE ATEX marked. For more information, visit www.firelionglobal.com.