06/01/2022
NPS Diesel expands John Deere territory distributorship to Germany
Back to overview
As of January 2022, NPS Diesel has been appointed as official distributor of John Deere Power Systems in Germany. Besides the Benelux, France and Iceland, NPS Diesel is also responsible for the sales and after sales of John Deere Power Systems in Germany. They are officially taking over the distributorship from DGS Diesel und Getriebeservice GmbH, based in Mainz, as of 1st of June 2022. DGS Diesel und Getriebeservice GmbH will continue as an official John Deere Power Systems service dealer.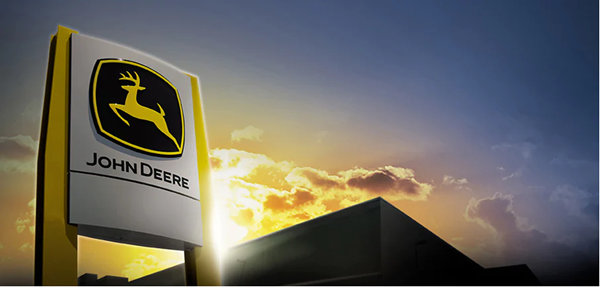 Peter van der Heijden, Managing Director NPS Diesel: "We at NPS Diesel are extremely proud of the extension of our territory and the cooperation with John Deere. We started full of energy and will work hard to also provide the market in Germany with the support and service as John Deere is used to from us. They can rely on that."
The activities in Germany will be transferred to NPS Diesel GmbH. NPS Diesel GmbH will be based in Celle, Germany, north of Hanover. In the near future we intend to open another branch in the south-west of Germany.
About Deere
Deere & Company (www.johndeere.com) is a world leader in providing advanced products, technology and services for customers whose work is revolutionizing agriculture and construction — those who cultivate, harvest, transform, enrich and build upon the land to meet the world's increasing need for food, fuel, shelter and infrastructure.
About John Deere Power Systems
John Deere Power Systems manufactures and markets industrial, marine and generator drive diesel engines, as well as drivetrain components for use in a variety of off-highway applications. For more information, visit John Deere Power Systems at www.JohnDeere.com/jdpower
About NPS Diesel
NPS Diesel imports (Industrial / Genset & Marine) diesel engines from John Deere Power Systems, industrial G2 engines from Doosan and marine engines from Nanni. It supplies DAF Paccar engines, Sinocox alternators and has its own brands: Zenoro generators and Xeamos exhaust gas aftertreatment systems. The commitment to sustainable use, efficient fuel consumption and low emissions, is reinforced with the IODA monitoring software that provides real-time insight into the performance of the products supplied worldwide. Visit the website for more information: www.npsdiesel.com/en